Spring is here and school will be out soon enough. For families across Bel Air, MD, it signals a time to start thinking about summer camp. Where do you plan to send your child? We invite you to consider Celebree School® of Bel Air. Our summer camp experience provides the best of all worlds – it's secure, educational and fun-filled, too. Whether you've enrolled your son or daughter before or you're new to Celebree School of Bel Air, here's what you need to know about what we're planning for the 2019 season ahead:
How old do children have to be to enroll in Celebree School of Bel Air's summer camp? At Celebree School of Bel Air, we offer two options for our summer camps. The camp for older children is designed for those six to 12, or younger if they completed a full year of kindergarten. Our camp program activities are also available for littler ones in the pre-school age range, from two to five, which also include on-site experiences and splash days!
What do you offer during camp? We believe that exploration and exposure to new ideas are critical parts of the learning process, which is why we create different themes each year for our summer camps. For this year, the theme is a multicultural one: Explore Myths & Legends. It's action-packed and enriching, with topics changing on a weekly basis and including areas such as making magic, superheroes, Greek mythology, spy week, legendary athletes, Native American folklore and more.
Are there activity costs in addition to the tuition fee? For your convenience, we've included all activity fees into tuition. That means no last-minute expenses to worry about for experiences, such as field trips, while your child is with us.
How long does your camp run? Our summer camp is set to start in the middle of June and continues all the way to the end of August, ensuring your child is well cared for and educated throughout the whole summer season.
Celebree School of Bel Air: Why Choose Us for Summer Camp?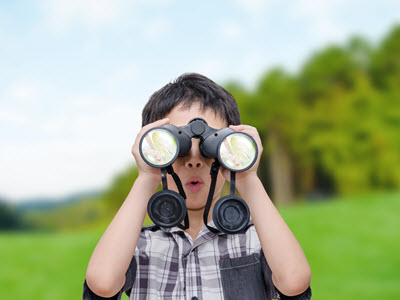 At Celebree School of Bel Air, we do more than just keep your son or daughter busy during the summer months. As educators, we want to engage, teach, encourage and inspire. In fact, our camp programming is purposefully designed to help children develop new skills, build confidence and promote independence, all while having fun with their peers. It will be a memorable and educational experience, one your child will want to return to time and again.
If you're ready to sign up, enroll your child today by using our online form to schedule a visit. If you have additional questions about our summer camp, open to families across Bel Air and Churchville, MD, please call (410) 803-8435.